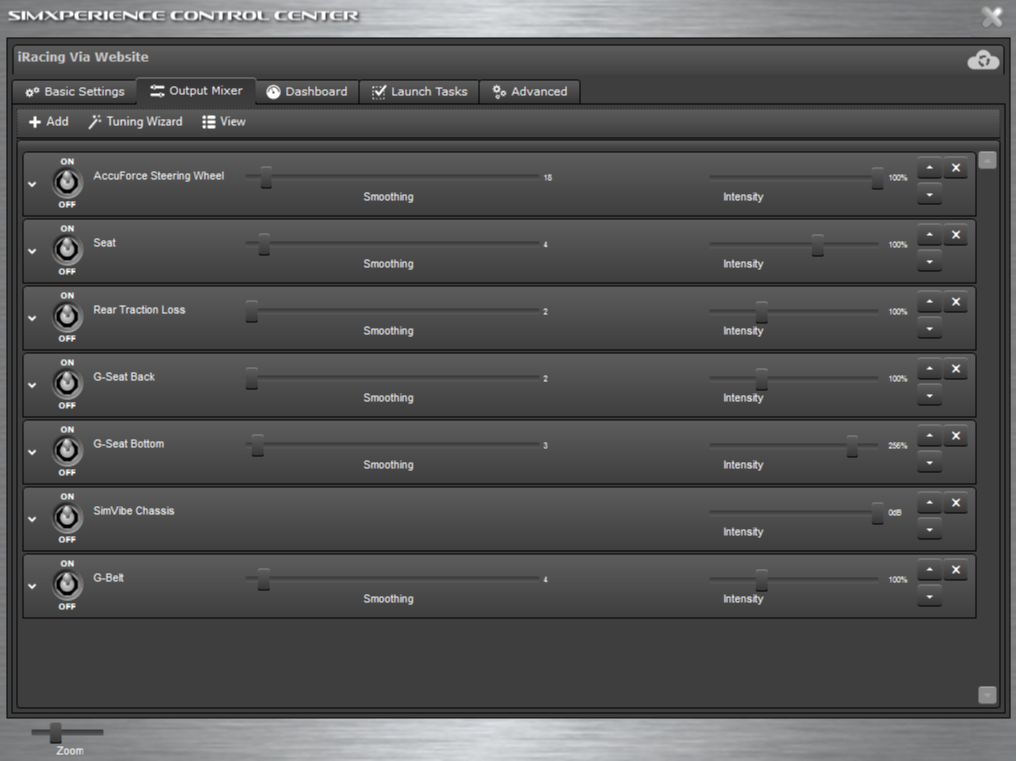 Manage All Your Simulation Devices
Sim Commander will control and expertly tune your AccuForce direct drive steering wheel, G-Seat, G-Belt, Stage Series motion simulator and SimVibe tactile feedback devices. It's everything you need to achieve expert-level control of your simulation devices with little to no effort.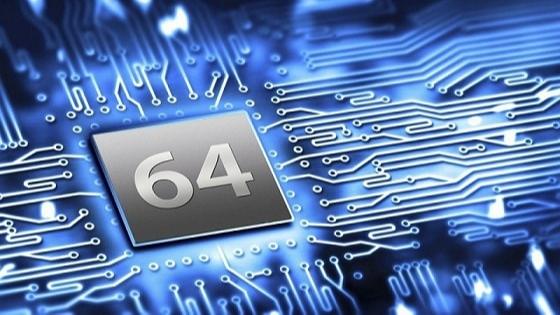 Industry Leading Performance
Our 64-bit parallel tasking motion engine takes full advantage of modern processor cores, consuming minimal CPU yet running at an industry leading 1000Hz, ensuring an immediate, lag-free experience.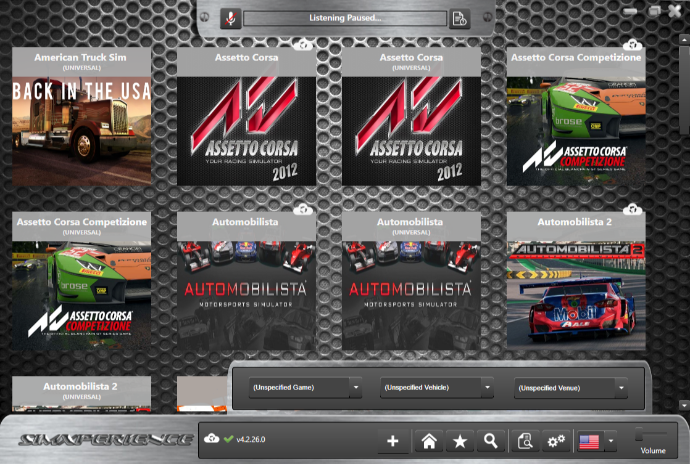 Manage And Launch Your Simulation Games With Ease
Sim Commander will auto-detect your simulation games and configure them for use with your simulation hardware. Beginning your simulation experience is as simple as clicking to launch a game from our Netflix style main menu.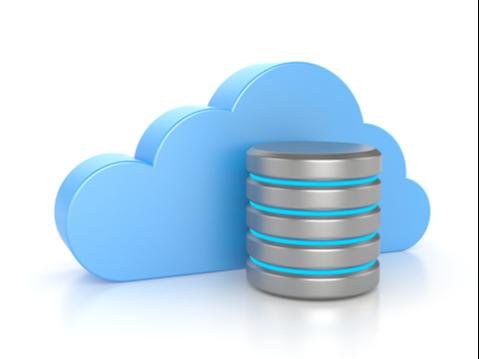 Cloud Tuning!
Gone are the days of endlessly meddling with sliders in an attempt to get an optimal driving experience for each car and track. Simply launch a 'cloud designated' profile from the Sim Commander main screen. As you change cars and tracks, we'll automatically 'cloud tune' your profile to provide an optimal AccuForce, G-Belt, G-Seat, SimVibe and Stage Series Motion Simulator experience. It's like having an engineer tune your simulator for each car/track.
Learn More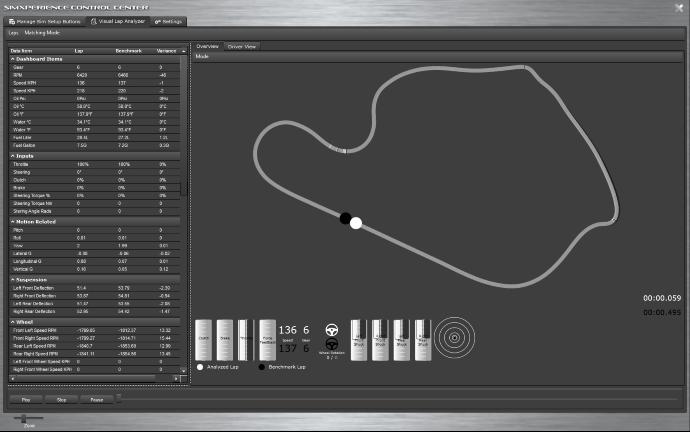 Advanced Charting & Lap Analysis
Analyze both your driving performance and your simulation equipment performance on a single screen! For example, you can analyze your devices for clipping and show it in red on a track map with just a single click. Further, you can walk moment by moment through a lap and see what your devices are doing in response to vehicle telemetry. No other motion simulator software provides the level of insight available to you in Sim Commander.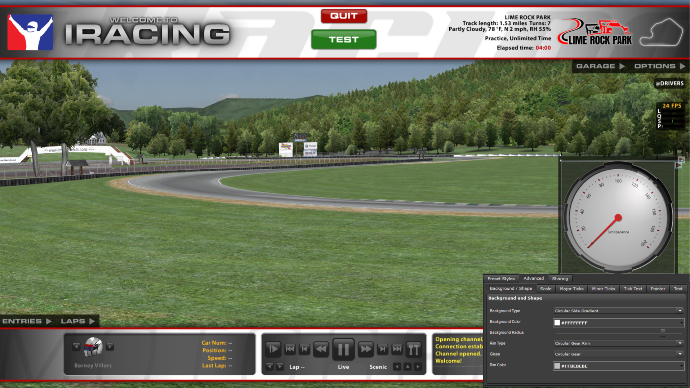 Customizable Dashboards With Game Overlay
Custom circular gauges, bar gauges, digital readouts and real-time charts can be placed atop the game where you need them.
Discover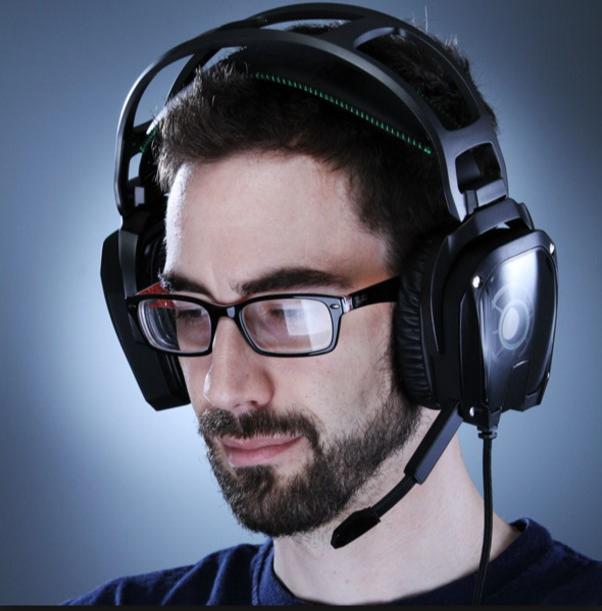 Voice Commands
Fully control your motion simulator hardware by voice!
No need for a keyboard or mouse to launch games. You can also easily enable or disable devices, set device intensity levels and even configure devices by voice.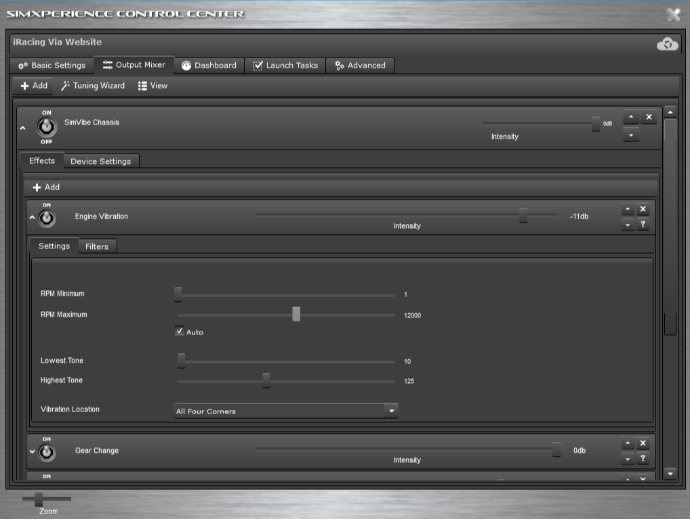 Expert Level Tuning Features Included
Due to cloud tuning, it's not required to get a world class experience, however, engineers and experts can drill down into detailed settings.
Detailed effect settings are specified in standardized units such as G's, meters per second, degrees per second, frequency, etc..making the Sim Commander an excellent choice for both guru and novice users.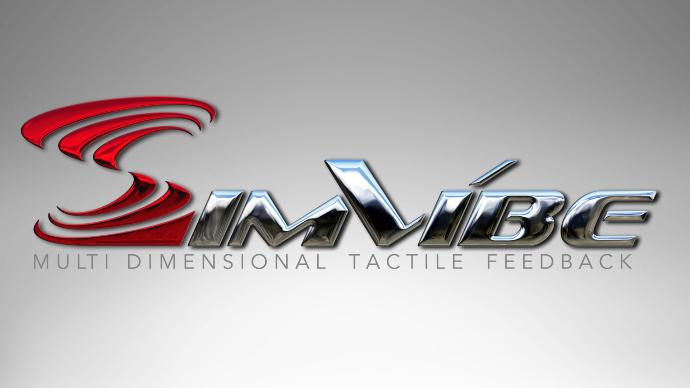 Includes SimVibe Tactile Feedback
Sim Commander includes all the features of our award winning SimVibe tactile/vibratory feedback software which provides physics driven vibrations throughout your simulator to represent things like engine, gear changes, bumps, road texture, collisions, etc..
Learn more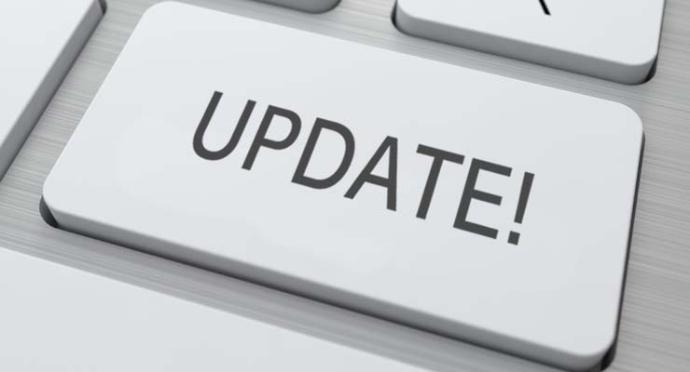 Well Maintained
In a world with frequent device driver updates, game updates and Windows updates, the environment your simulator lives in is ever-changing. We work hard to stay ahead of changes that may negatively impact your experience and issue updates as needed. Both software and firmware updates are automated for you with the click of a button.
Both Windows 10 and Windows 11 are supported.