SimXperience Stage Series Motion Systems new unbeatable low pricing!
Stage Series Motion systems by SimXperience have set the bar for many years in racing simulation. The best-selling modular 2DOF / 3DOF racing simulator systems have just become even more affordable. We have streamlined our supply chain so that we can permanently lower our pricing on all four of our Stage series kits.
* Through the end of October, use the promo code FALL50 for an additional $50 off any of the four Stage series options.
The SimXperience Stage Series Motion simulator kits offer a truly modular architecture that allows you to add-on as your time and budget permits.
Stage 1 Motion Simulator- $2199.00 (was $2391)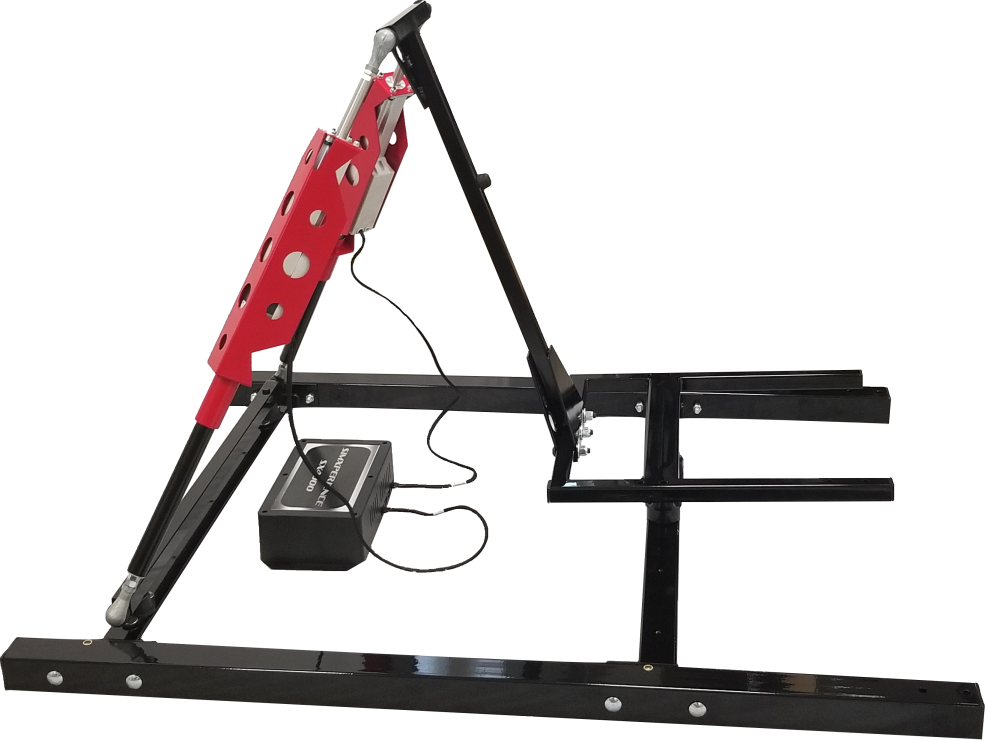 The SimXperience Stage 1 Motion Racing Simulator Kit is a great way to get started in motion simulation. Two Degrees of Freedom (2DOF) at 250 updates per second. Incredible road surface perception as well as acceleration, braking and cornering G-Forces. 
SimXperience Sim Commander Tuning and Analysis Software Suite included with all SimXperience hardware.  Sim Commander is compatible with more than 50 racing titles.
Sim Vibe Software Included
Operates on U.S. or European Voltage (100V-240V)
10' USB and Power cable
The Stage 1 Motion System is available HERE for purchase.

The Stage 2 adds an ergonomically correct front end to our Stage 1 module to provide a complete simulator, adding a telescoping, tilt adjustable steering wheel mount, distance adjustable pedal tray and shifter mount, as well as a cup-holder.
The Stage 2 front end is compatible with the SimXperience AccuForce and GS-5, Fanatec, Logitech, Thrustmaster and other products. 
The Stage 2 Motion System is available
HERE
for purchase.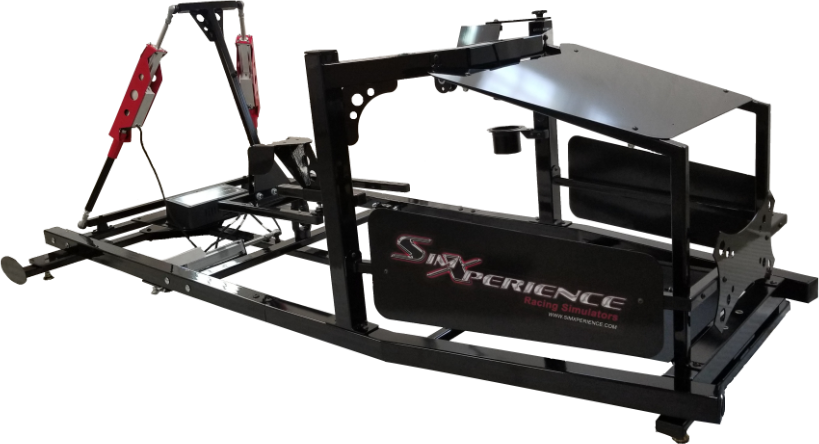 Developed by SimXperience, our Rear Traction Loss module is added to a Stage 2 to create a Stage 3, 3DOF racing simulator. Our rear traction loss module has set the bar for truly communicating what the rear of the car is doing.  
The Stage 3 Motion System is available
HERE
for purchase.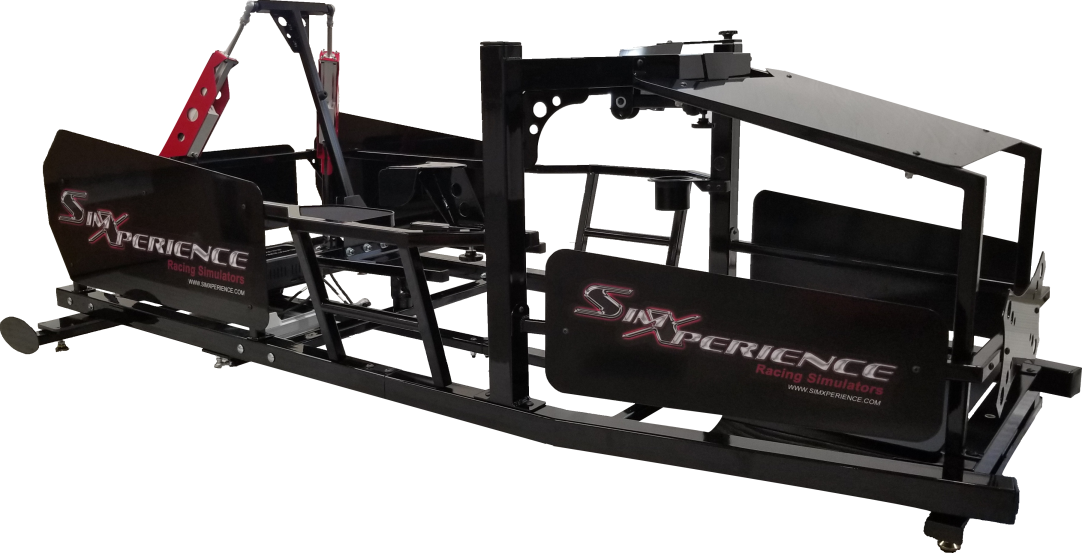 The Stage 4 takes the Stage 3, 3DOF racing simulator and adds side rails and panels to create a more visually appealing simulator. Also includes mouse tray and rear speaker mounts.   
The Stage 4 Motion System is available
HERE
for purchase.
All Stage Series kits and accessories are available for immediate shipping!