SimXperience Wireless Wheel Button Box (With Free Rim)
SimXperience Wireless Wheel Button Box (With Free Rim)
---
Be cable free! With up to 400 hours of battery life, machined aluminum buttons, push-button rotaries, toggle switches, highly adjustable paddle shifters, complete automotive grade quick release and a FREE formula style wheel rim, the SimXperience Wireless Wheel button box is a steal.
---
Wheel Rim: Open Wheel DuraMold

---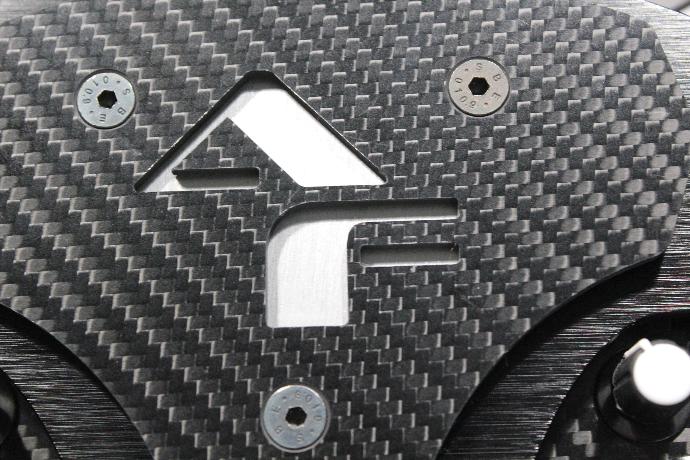 Beautiful, Functional & Rugged
The SimXperience wireless wheel button box is a great combination of form and function. It includes premium quality carbon fiber and an essential combination of push-button rotaries, toggle switches and rugged machined aluminum / lighted buttons. It's a great choice for high use commercial environments that require high reliability, durability and long battery life.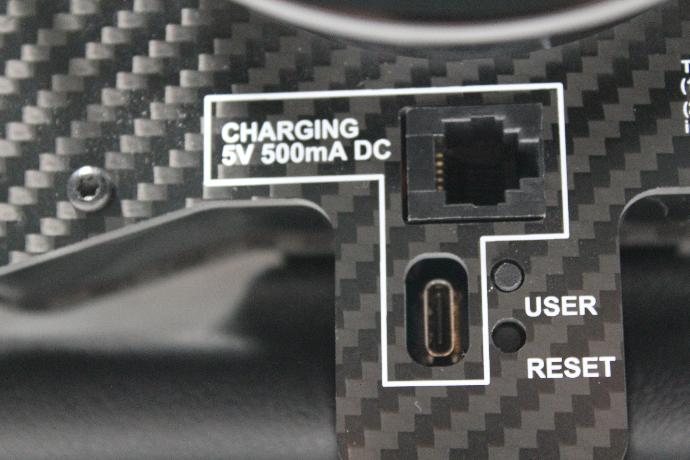 Excellent Battery Life + Multiple Charging Options
The SimXperience wireless wheel button box features an industry leading time between charges of up to 400 hours as well as an extremely fast recharge time and the ability to operate while charging.

Charging can be achieved via a standard USB-C phone charger or via your existing AccuForce coiled cable. The system is also wireless charging compatible with future AccuForce products or DIY systems via the quick release contacts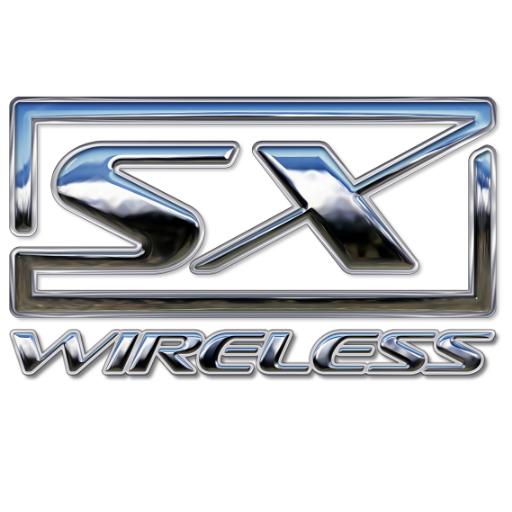 Universal Compatibility
The SX Wireless branding signifies dual-compatibility with both Bluetooth and future AccuForce devices. Bluetooth compatibility makes this wireless wheel button box ideal for use on any sim racing wheel.
Compatible with AccuForce V1 (simply connect via quick release)

Compatible with AccuForce V2 (simply connect via quick release)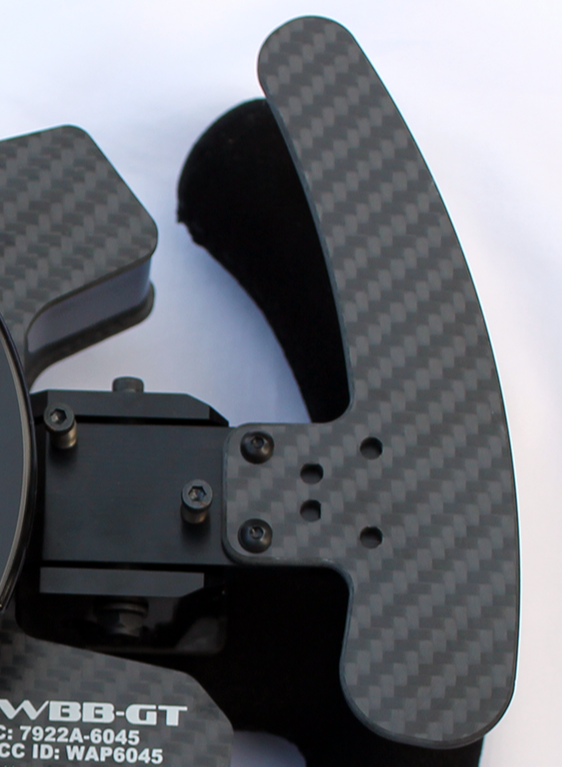 Highly adjustable shifters
Machined aluminum & black anodized the AccuForce shifters are rugged and look great. These shifters take a no-compromise approach to adjustability, allowing you to set the shift engagement point, shift travel distance and paddle width. Larger springs have been added to this latest version to ensure long life.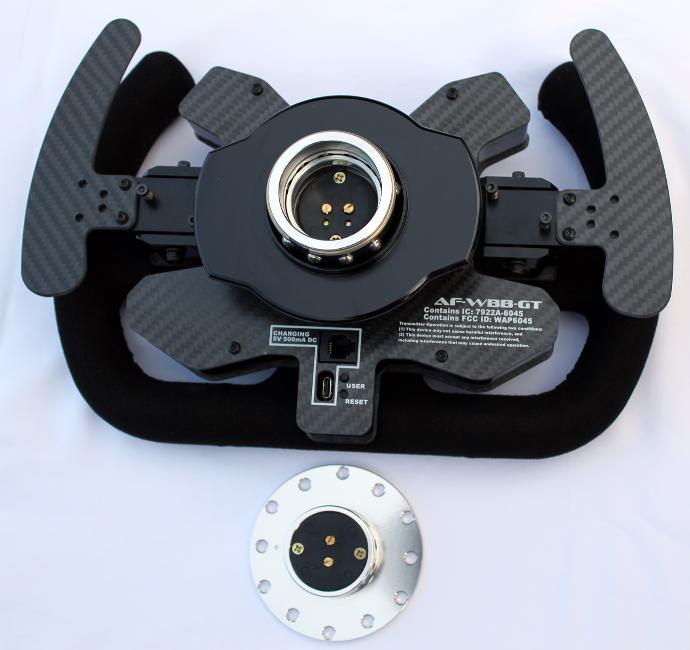 Includes Complete Automotive Grade Quick Release
The button box includes both the male and female halves of our premium ball-lock quick release. This quick release is precision machined to ensure a tight fit and also includes pass-through connectors for future wireless charging mechanisms.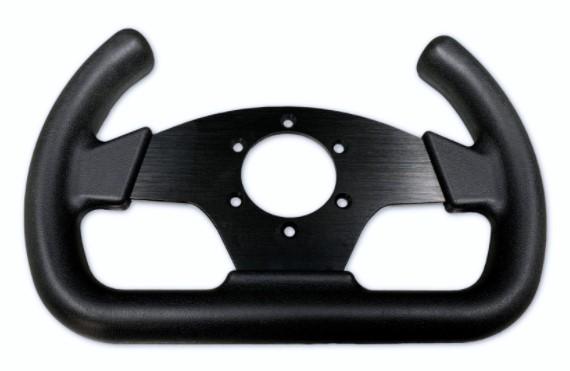 Includes Free Formula Open Wheel Rim
The SimXperience wireless wheel button box includes a free formula style open wheel rim and is compatible with all wheel rims in the AccuForce ecosystem as well as most steering wheel rims made for actual race cars. Swapping wheel rims is a simple process and requires an allen wrench.